Laser Hair Removal
The Body Clinic is the most popular and reputable spot for Laser Hair Removal in Mississauga. We provide our clients with the two top rated technologies, Light Sheer Laser and Alma Soprano Ice Laser. Our Laser Hair Removal services leave our clients with exceptional results.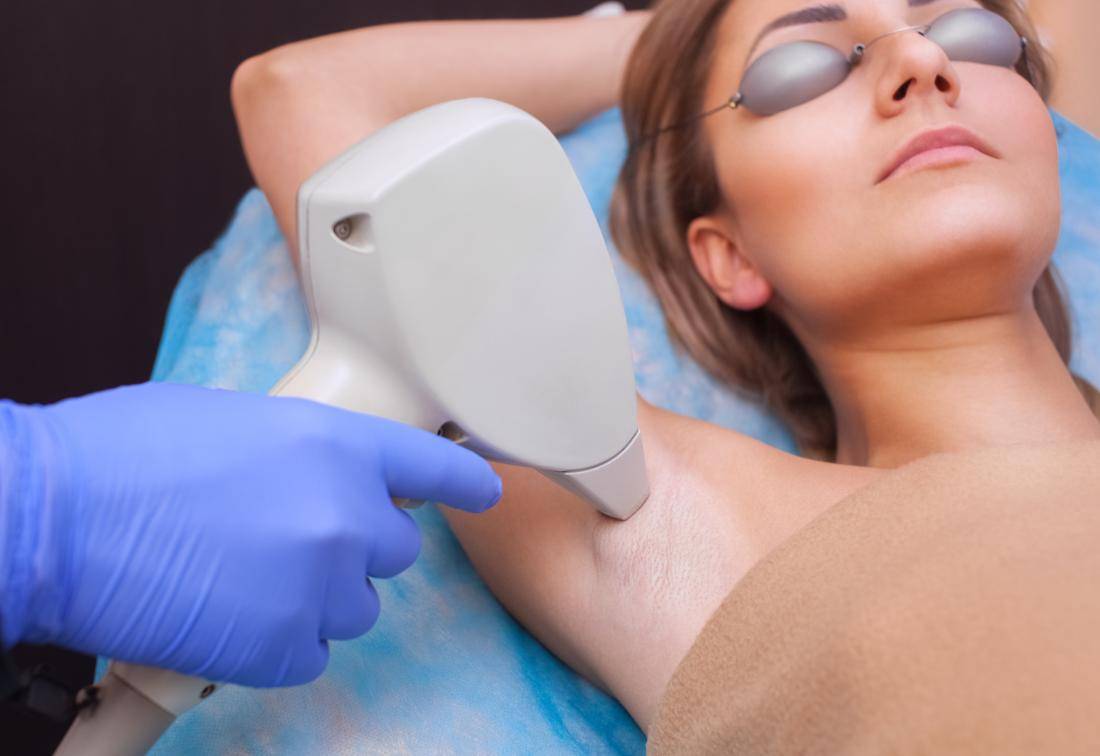 FULL BODY HAIR REMOVAL MISSISSAUGA
The Body Clinic has years of experience in laser hair removal with all skin types. We have helped thousands of clients become hair free.
We use the best laser hair technologies by Light Sheer Laser by Lumenis and Soprano ICE by Alma which are the gold standard in Laser Hair Removal.
We strive to provide you top grade technicians, technologies, and sterility to ensure your visit with us is nothing less then exceptional.
How to Choose Right Laser Hair Removal Clinic?
---
The Body Clinic provides both face and full body laser hair removal with top grade laser machines. Our laser technicians are experienced and 100% educated to perform safe and effective hair removal treatments.
How Permanent is Laser Hair Removal?
---
The technologies we offer lead to long term hair reduction. It is usually effective in removing 90-95% of hair.
Do we have a Free Test Patch for Laser Hair Removal?
---
Yes! We offer a free test patch upon colsultation for all our clients to ensure that the laser is right for your skin.
When Can i expect results?
Laser Hair removal in the under arm and bikini area generally respond better than chin or back. About 10% to 25% hair reduction in hair growth can be expanded with each treatment. Treatments must be repeated every four to eight weeks depending on body area; 4 for face and 8 for body. They're is NO benefit of a earlier treatment. We advice clients to avoid sun exposure and use SPF 30.
DOES MY SKIN TYPE EFFECT LASER HAIR REMOVAL?
Client FITZPATRICK selection plays important part for effective use with Laser Hair Removal. Hair colour and skin type are the two most important factors of successful treatments. Individual results may vary. Because hair grows in cycles repeated treatments are necessary to destroy the hair follicles. Clients planning laser hair removal are advised to avoid tanning (sun or tanning beds) for up to 6 weeks prior to laser treatments.
Fitzpatrick Skin type and description.
I – extremely fair skin always burns never tans.
II – fair skin always burns sometimes tans.
III – medium skin sometimes burns always tans.
IV – olive skin rarely burns always tans.
V – moderated pigmentation brown skin never burs always tans.
VI – markedly pigmentation black skin never burns always tans.
Do we have full body laser hair removal? 
Yes! We do offer full body laser hair removal.
Cost: For One Session
Women $375
Men: $475
PRICE FOR SINGLE LASER HAIR REMOVAL
Ask us anything! We'll get back to you within 6-12 hours.